Seniors Division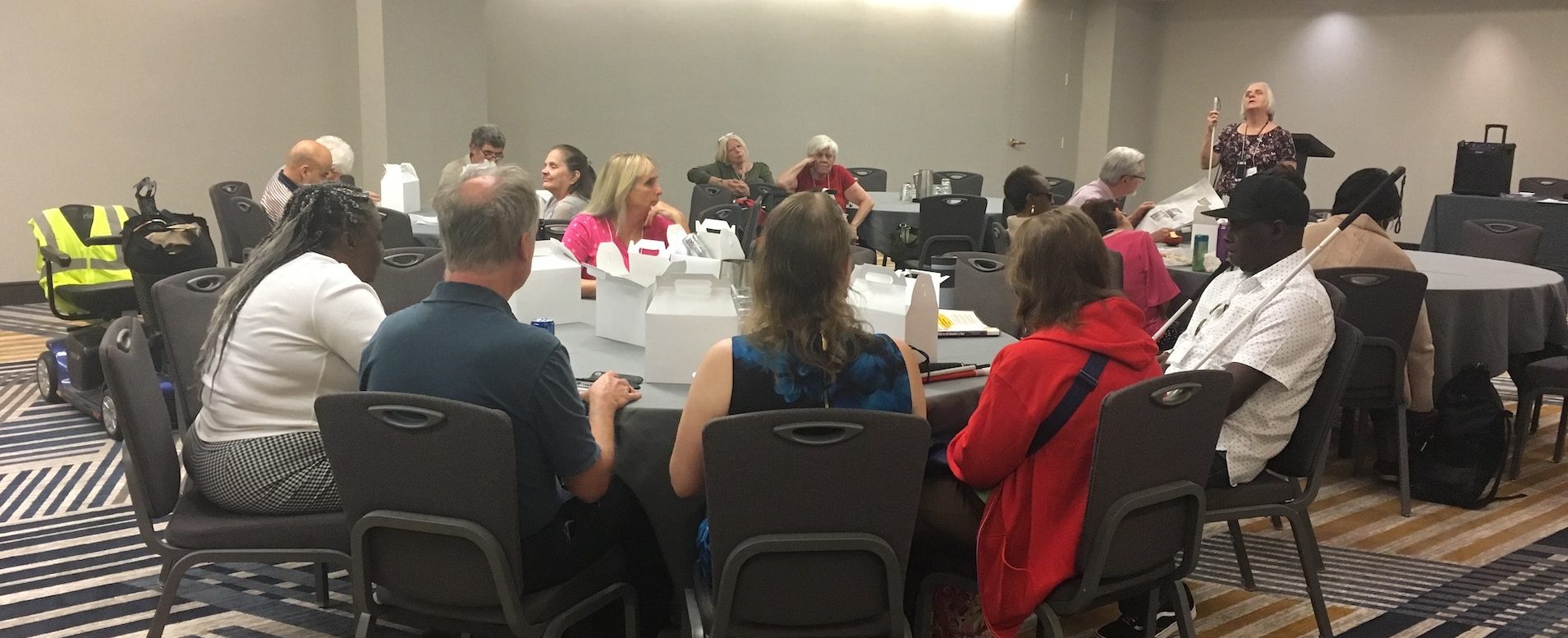 Mission Statement
To join together collectively to support one another in our efforts to change the misconceptions about blindness and to promote the positive qualities of each senior to live the life you want.
Purpose
We, the members of the National federation of the Blind Seniors Division, are a learning, peer support group to teach ourselves and reach out to other seniors experiencing vision loss to empower each senior to use the talents and abilities they already possess and to learn effective strategies for living independently and acquiring a positive attitude about living with limited vision. Our mission is based on a positive philosophy of the capabilities of senior citizens to develop alternative non-visual techniques that employ such methods as using a white cane, learning basic Braille and other tactile labeling methods, and acquiring proficiency with adaptive technology. We continue to pursue hobbies of interest; volunteer in our communities; participate in a variety of social activities; and maintain our dignity and self-respect by believing we control our own destiny. We pass on to others what we have learned and encourage and promote a can-do, philosophy that emphasizes the normalcy of living with limited vision.
Seniors Division Board Members
Connie Leblond, President
Marc Schmidt, Vice President
Debi Chatfield, Secretary
Donna Silba, Treasurer
Board Seat , Sheryl Susunkewa 
Board Seat, Cheri Keenan
Meeting Info
Even numbered months, on the second Sunday at 7:00 PM via Zoom. Please email Connie Leblond to receive the Zoom Link.
National Seniors Division
For more information or resources visit our national seniors division website.